Phantom's Analog Reel To Reel Tape Recorder OnLine Museum

Phantom Productions, Inc. • "creative entertainment and production since 1964"
VINTAGE REEL TO REEL TAPE RECORDER CATALOGS
1965 Lafayette Radio catalog
Pass cursor over pictures above for additional picture. Click on picture below for larger picture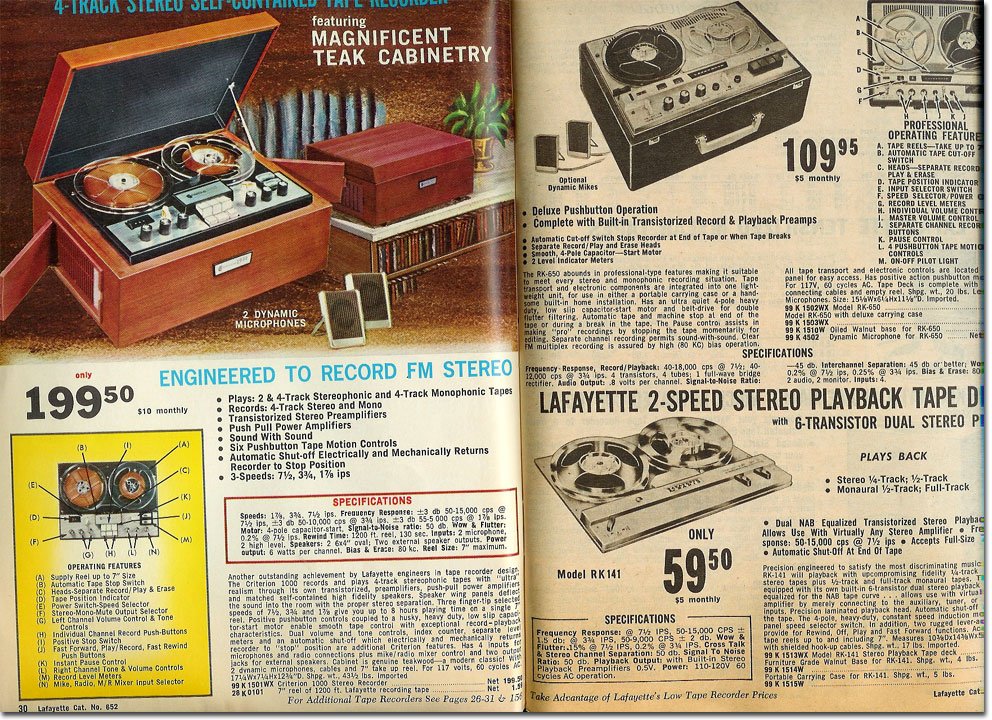 Go to page dedicated to our microphone collection • Reel to Reel Tape Recorder Company Histories
"Phantom Productions" is the registered trademark of Phantom Productions, Inc. Copyright 2009
All pictures and content on this web site are the property of Phantom Productions, Inc.
---
We invite you to visit the Museum of Magnetic Sound Recording